Hello i'm
Cortney O'Donoghue
a Graphic, Web and Marketing Professional
/

About Me

You could say that design runs through my blood,

but the less dramatic truth is that my mother spent 35 years in the publishing industry, so I have been routinely exposed to graphic design since I was in diapers. I remember visiting my mother's job at a newspaper and watching her work with an X-Acto knife and tape, creating page layouts with paste-up design. When it was time for me to choose a career, it came as no surprise that I chose graphic design, a passion that felt natural to me.

Through 15+ years of experience, I have been eagerly expanding my skills within graphic design and beyond. My career has allowed me to explore print design, digital media, events, business administration, project management, marketing and more. Design radiates through every part of my life, so when I'm not at work, I take this passion home with me where I love to experiment with interior design, baking and decorating, landscape design, and fashion and styling.

Download Resume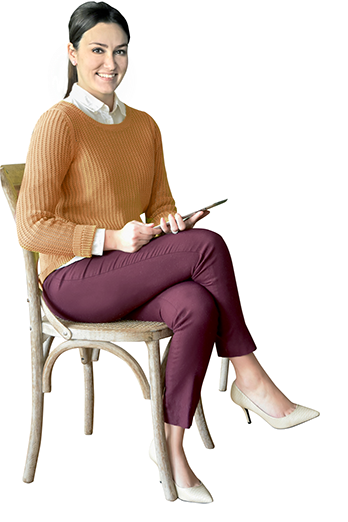 Print Design
Stationery, marketing material, brochures, out-of-home advertising, invitations, signage, publications and reports, flyers, posters, packaging
Websites
Web design, WordPress, Wix, Shopify, HTML, CSS, mobile design, SEO, animated and static banners, cpanel, SSL, domain and hosting management, accessibility
Writing & Copy Editing
Writing marketing material, blogs, proof reading, grammar, spelling, consistent language, formatting (English and French), adhering to style and brand guides, accessibility
Social Media
Organic posting, page and profile management, content creation and scheduling, paid advertising campaigns, team training
Digital
Email marketing, list building, search engine advertising, online reputation management, digital signage, presentations, analytics and reporting
Branding
Logo design, brand guides, corporate messaging, environmental design, service design, marketing strategy and rollout
Project Management
Workback schedules, deadline management, cost estimating, task management, proposal writing, supplier coordination, problem solving, lead meetings
Business Administration
Job postings, online surveys, pdf and online forms, business email, Google Workspace, online payment processors (PayPal, Stripe), QuickBooks online
Marketing
Strategy and planning, media buying, establishing target audience, consulting, analyzing trends
InDesignPrint Layouts, Publications
PhotoshopDigital design, photo editing
IllustratorCustom vector art, logo design
AcrobatPDF Editing, Commenting, Forms
Dreamweaver, HTML, cPanel
WordPress, Elementor, WPBakery
Wix, Shopify, Squarespace
MailChimp, Constant Contact
Facebook, Instagram, Business/Ads Manager
Pinterest, LinkedIn, Twitter, Tik Tok
Hootsuite, Toggl, Asana, Workfront
Google Listings, Analytics, Workspace
Google Ads, Cloud Platform
Organization
Project management platforms, organizing networks, files, servers and emails, creating common sense filing systems for teams, creating task lists, managing print deadlines, delegating tasks
Self-Sufficient
Work with little direction, coordinate with team members in different locations, initiate and execute ideas, seek and offer solutions, proactive with projects
Communication
Experience with client meetings, presentations, training sessions, delivering metrics, brainstorming, active participant in team meetings, coordinating with suppliers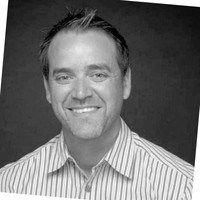 Cortney was not only an absolute pleasure to work with but was extremely talented as well. She is a creative, energetic, detail oriented Graphic Designer who has the ability to bring anyone's ideas to life with a positive attitude.
Kevin Waud – Coworker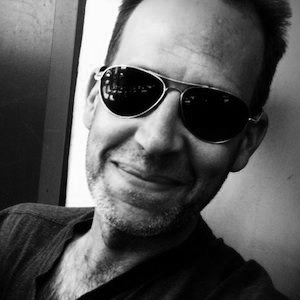 Cortney would be my first hire if I was setting up a new creative department. Her value goes beyond her ability to create graphics by bringing her common sense approach and bottom line thinking to doing what is best for the end goal.
Michael Tutton – Manager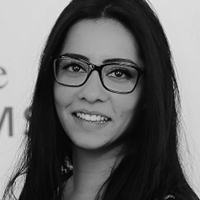 Cortney's ideas are always fresh, artistic and so beautiful that I can barely remember a time when I have requested an edit. In addition to superior design and technology skills, Cortney brings a level of professionalism that is hard to match.
Jyotika Galhaut – Client
Keeping all projects and files organized is an easy way to meet deadlines while minimizing stress with myself, clients and coworkers.
Clean files for coworkers and suppliers
Organized, common-sense filing system
Using proper programs to reduce file size
/

Education

My three-year design diploma was focused heavily on exposing our creativity through technical skills. Before we sat at a computer, professors (industry experts) taught us the importance of typography, white space, alignment, achieving the client's goal and the design process. I continually update my skills through courses and online learning to keep up with this ever changing industry.

Ryerson University

Design Management Certificate

2015-2017
Marketing
Project management
Service design
People management
Business functions using design thinking
George Brown College
Courses
2009 + 2011
Dreamweaver and CSS
Accessible PDFs
Adobe Premier and After Effects
Fanshawe College
Graphic Design Diploma
2003-2006
Design fundamentals
Logo and print design
Photography
Web design
Adobe programs
Wiarton High School
OSSD with honour roll
1999-2003
IODE Highest Academic Proficiency Award (Grade 9-12)
Wiarton Rotary Grade 11 French Award
IODE Grade 11 Highest Academic in English Award
Grade 12 Citizenship Award
/

Employment

OLG

Sr. Graphic Design Specialist

2022-Present

Digital design projects for the Business Enterprise and Strategy, Digital Communications team.

YMCA

Communications Lead

2020-2022

Responsible for all communications for the YMCA of Owen Sound Grey Bruce, including eblasts, press releases, print material, copy writing, content creation, social media, and website content, updates and functionality. As well, I'm responsible for fundraising, campaigns and events including the AGM, Peace Week and Strong Kids campaign.

Avenue A Advertising

Graphic and Digital Manager

2016-2020

Graphic and web design for various retainer clients, as well as marketing planning, copy writing, press releases, buying and scheduling media and project coordination. Managing social media accounts for clients, online reputation management and analytics and reporting are also key to my role.

Executive Platforms

Freelance Graphic Designer

2014-2019

Working on event design, including show guides, signage and web design, as well as on-site event coordination. These events cater to high-level executives in the U.S.

OLG

Graphic Specialist

2010-2016

Design and writing for internal and external communications projects, as well as project management from concept to completion. Projects were required in multiple languages and had to meet accessibility standards as laid out by the Ontario government.

World Trade Group

Graphic Designer

2008-2010

Design, management and execution of corporate branding, exhibition signage, show guides, web design, eblasts and marketing material. I also attended events as an event coordinator to assist with set up, registration and event flow.

Muskoka Magazine

Production Artist

2007

During my five month contract, my role covered ad design, page layout and deadline management for a large format magazine (Muskoka Magazine), weekly newspaper, monthly business paper and leisure guides.

Finlay Publishing

Graphic Designer

2006-2007

Along with supervising a summer intern, I was also in charge of ad design and layout for a monthly tourism paper. Brochures, special event guides, maps and web templates were also among my daily activities.